A web liaison can access web accessibility reports two ways with AMP.
One way is through an email from AMP Support. The email address it is sent from is ampsupport@levelaccess.com and will be sent to the web liaison's email address on file.  The email will include a link to view reports that will be labeled "View this asset".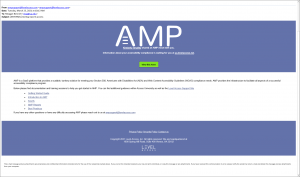 After selecting "View this asset", the user can access a listing of reports available.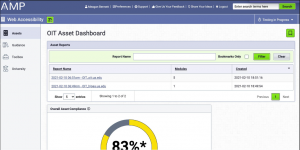 Another way a user may access reports is through the organization menu after you log in to AMP.
The web liaison will need to access the organization menu, to navigate to the Web Accessibility.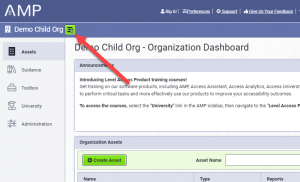 The Web Accessibility organization will appear in the Change Organization menu.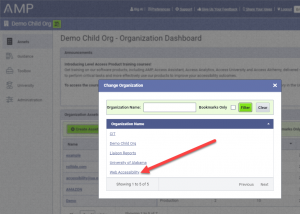 A listing of all of the assets will appear and the web liaison will need to select their specific asset.
An asset is a folder that will contain your tests and reports. You will only have access to your specific asset(s).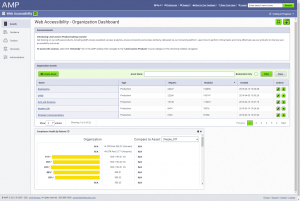 After selecting the asset, all of the reports will be displayed.  The web liaison can access the individual reports by selecting the link.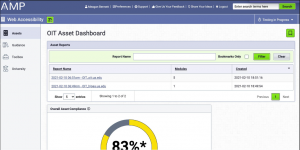 The web liaison can choose to view the report in AMP or download a file in an Excel or PDF format.
If a web liaison has problems accessing the reports, please email accessibility@ua.edu for assistance.